Safety First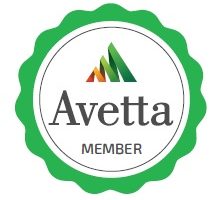 At South State, Inc., our top priority is to ensure the highest Safety standards for our clients, the public, and our employees. Our philosophy is that Safety isn't just an extension of the work that we do, it's imbedded into the very core of our operation. Through our continually evolving Safety initiative, our Executive Management Team ensures that its emphasis on safety is seamlessly passed through the layers of management along to each and every one of our valued employees.
---
Training
Above and beyond the standard industry training (OSHA 10/30, TCC, First Aid, Flagger, Rigging, Signaling etc.), we conduct an Annual Corporate Wide Safety training seminar which consists of a 40 hour week and covers a wide range of topics from Excavations and Trenching, Electrical Hazards, PPE to Defensive Driving, Fall Protection etc. Speakers and educators are brought in from across the industry to help educate our employees on safe work practices that are our specific to our firm's operations.
---
Partnerships
We are proud to have partnered with esteemed and well established Consultant and Management Teams like The Graham Company and McKee Risk Management, Inc. These companies offer a wealth of knowledge, experience and tools to help us accomplish our Safety goals. Safety Professionals from each conduct inspections of our work sites throughout the calendar year and assist our safety staff, with the goal of consistently improving our overall safety initiative. Furthermore, they provide online client access to Risk Management Platforms and Online Safety Training among other features.